What a time to start the Milken Center for Advancing the American Dream.
We are at a major inflection point in American history as we grapple with both the COVID-19 pandemic and our response to hundreds of years of systemic inequities and the resultant racial injustice. It is a time for reimagining the American Dream to include equitable access and opportunity for all. It is time for constructive conversation from a multitude of voices about the meaning of the American Dream. It is time for your voice to be heard in this important conversation. A conversation that begins with YOU.
The story of the American Dream is one of aspiration, potential, hope, and dynamic tensions – opportunity and injustice, achievement and inequity, and triumph and challenge. How do you define the American Dream – for yourself, your family, your community, or your country? Do you think the American Dream is attainable today? How will you know when you are living the American Dream?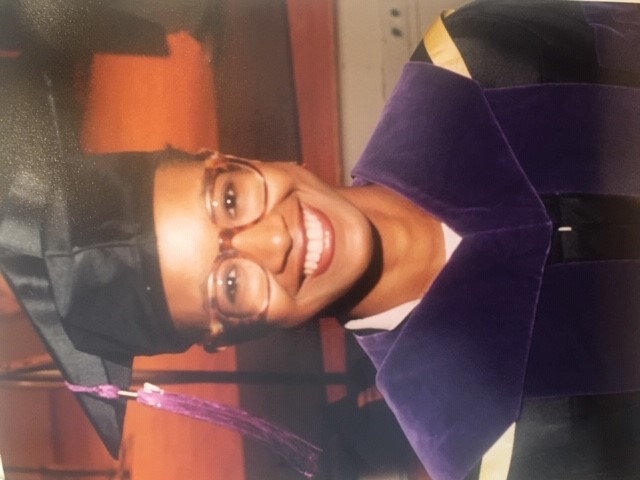 My own American Dream is captured by the photos above. One is of my mother and father on their wedding day while they were students at the London School of Economics, having gone there from the island of St. Vincent and Nigeria, respectively; and the other is of me at my graduation from the University of Michigan Law School. For my parents, the ability to succeed was rooted in education. When it came time for their children's higher education it was clear to them, and to us, that in America, with its spirit of openness and innovation, education really could give you the opportunity to participate, to contribute and yes, to succeed. My American Dream is centered on the education I received here, and the opportunities it has afforded me. Yet I am acutely aware that those opportunities are not available to all. That is why I am committed, like all of us here at the Center, to working to expand access and real opportunity for as many people as possible.
Today we are launching the #MyAmericanDream campaign to source your stories, photos, essays, and poems. However you choose to express the American Dream, we want to hear from you. Participation is easy. Simply share your ideas about the American Dream on social media using #MyAmericanDream or visit our website to submit your ideas. Our aim is to curate what we learn, share it, amplify it, learn from it and in the process, point to real solutions to our collective challenges. Submissions may be published on our website, social media or newsletter, and may be included in the Milken Center for Advancing the American Dream Visitor Center when it opens in Washington, DC in 2023.
If you are a rising high school senior, or know one, we want to add an opportunity to help you reach your American Dream. The I, Too, Am the Dream contest invites rising high school seniors to drive a bold national conversation about how to advance and grow the American Dream equitably now and into the future. To participate, submit your views in an essay, poem, spoken word or short story of 1,000 words or less. The two winners of the contest will be awarded $5,000, and a mentor to provide consultation, guidance, and counsel for their senior year and beyond, among other benefits. Details of the contest can be found here.
Your story could help shape the future of the American Dream and help inform our work at the Center. Our success as an inclusive institution depends on your participation. Please join us in this critical conversation about the American Dream. We hope that you will sign up on our website and follow us on our social media platforms. Get involved and help us advance the American Dream for as many people as possible in America and across the world!