One of our four pillars is Education and the Educator, and with good reason! Educators of all kinds- whether they're school teachers, art teachers, coaches, or anything else- can have an incredible impact on those they teach. A good education and a supportive educator is an essential building block of the American Dream for everyone.
For Teacher Appreciation Week, we updated post from last year and again asked our team about the educators who had a lasting impact on their lives.
Terry Roberts
Lincoln Mudd was an extraordinary teacher, artist and mentor. After decades in commercial real estate development, I turned to work in the nonprofit sector and gave myself time to explore my creative side. My first artistic attempt was a series of Sculpture courses at Montgomery College taught by Lincoln. He inspired, challenged, supported and encouraged each of his students. He gave me the skills to create with metal and the confidence to enter my pieces in art shows. Lincoln opened and welcomed me into a new world!
Jamara Wakefield
The classroom was a magical space for me growing up. It was a place of play, reading, and adventure. Ms. White was my first-grade teacher at the Henry L. Higginson school. She was a tall woman with the wildest red hair that I could ever imagine. She towered over us. One time when I wanted extra worksheets for homework, I so was frightened to stay after school to ask her for extra work. Somehow I mustered the energy to knock on the empty classroom door and squeak my request. She was thrilled. She gave me a hug which smashed me against her body and loaded me up with extra worksheets to practice my reading and writing. From that day on she always made she I had enough work to challenge me. She also allowed us to dance to Richard Simmons "Sweating to the Oldies" for our indoor gym classes. That was fun. Ms. White was one of the loving teachers who taught me to use my voice in the world. I'll never forget her for that.
Catherine Dorman
Early one fall in high school, I decided I wanted to drop out of AP English because I was worried that I wouldn't succeed at a "college" level after one or two challenging class periods. Upon seeing my request for a revised class schedule, the school principal, Ms. Edmunds, called me into her office and told me that under no circumstance could I drop out, and that I absolutely could manage the work level- I just had to try. I stayed the course, and it ended up my favorite class in all of high school. Years later when I earned a Master's Degree in English, I thought back to Ms. Edmunds and how grateful I am that she could see my potential and my areas of strength long before I knew them myself.
Ellett Toomey
My favorite educator was a middle school coach who kindly but firmly redirected me from field hockey, a sport for which I did not have an ounce of skill, to cross-country, where I excelled. Without sugar-coating the facts, Ms. Sanborn helped me see a different path that would allow me to be more successful, build my confidence, and have fun.
David Grissino
When I was an undergraduate at the University of Massachusetts, the head of the interior design department, Katherine Leigh, had a tremendous influence on my career trajectory. Not only did she provide support and guidance for what was then an entirely new undertaking and passion for me, but she encouraged me to take on leadership roles in a number of student organizations and initiatives. A commitment to design and a willingness to engage with large groups of people have been the hallmarks of my career to date.
Marcela Correa
I have had many educators play a formative role in my life—both formal and informal—and it's challenging to highlight just one. But one of the earlier ones that comes to mind is Mr. Fred Atkins. By day he was a middle school math teacher but after school and on weekends he was the adviser to several community service clubs. Since I was a little girl, my grandmother had instilled in me a sense of service to others; Mr. Atkins allowed that conviction to blossom. With his leadership and support, I spent countless hours training and practicing as a peer mediator, cleaning up neighborhood graffiti, delivering meals to the elderly, and participating in the Mayor's student advisory council. It's likely that Mr. Atkins taught me some algebra and geometry but the lasting lessons were of kindness, violence interruption, and student activism.
Sydney Krieck
I'm lucky to have always had a built-in teacher just a phone call away, my older sister Caitlin. She's the smartest person I know, and growing up she was my go-to tutor, my essay editor, and my flashcard quizzer. Now she's a civics teacher at the Lab School here in Washington, DC, and she loves to tell me about her latest learning obsessions or summarize the history books she's reading. I literally always learn something new from her.
Emily Mitzner
My parents always encouraged us to pursue music and started us from an early age in piano lessons. Over the years I joined chorus, learned recorder (sorry Mom and Dad!), and played trumpet in school, but the one thing that stuck around was piano. Ms. Laurie taught me piano from age five playing "Mr. Turtle" all way through "Bohemian Rhapsody" by the time I graduated high school. She taught me how to practice – how to break down a complicated piece into smaller segments, take one hand a time, write out fingering notations, use a metronome to keep pace, and slowly but surely put it all together. I've never been very patient, but learning how to play focused my energy and taught me lessons on how you solve problems. Over the pandemic, I reopened books I hadn't played in years and had the humbling experience of reteaching myself how to play. Still – notes from Ms. Laurie were still on the pages, guiding me through.
Alicia Anglin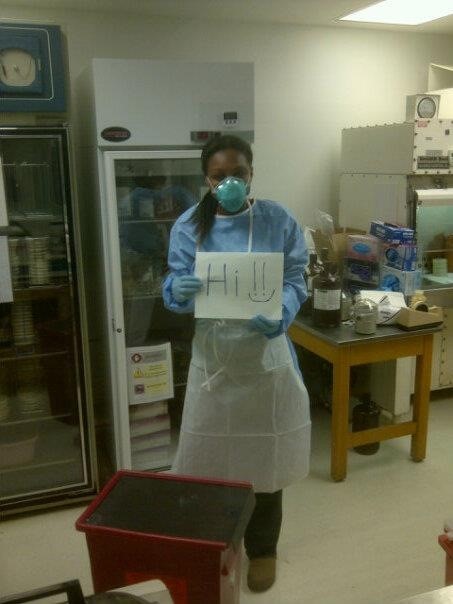 My high school math teacher is an influential educator and a wonderful person to know. His name is Gary Plummer and I'm not sure where I would be today without him. High school was a hard time for me. There was a lot going on in my personal life and my studies were greatly affected by it. I used to view high school as the waiting period before I could go to my sports game. Once he noticed my grades were dropping, he jumped in as my mentor. He would meet with me weekly to make sure that I was doing the work. Mr. Plummer saw my passion for science before I did. He also taught me how to manage my time. I still remember his system to this day! I learned how to get schoolwork completed, play sports, and still have time for myself. Because of his system, I found time to join the science club. I would show him my research and we would work on the data together. I was a STEM major in college and worked in a microbiology laboratory after graduation. I have Mr. Plummer to thank for helping get through those high school years.
Ashley Nalewajek
Ms. Patterson, one of my high school history teachers, always encouraged me to pursue my passions. She gave me the opportunities to speak from the head and heart. I once gave a presentation to my class on London (where I knew I one day wanted to study), and Ms. Patterson even allowed my friends and me to put up a One Direction poster outside of her door for a classroom decoration contest. As an undergraduate student I studied international relations where I learned to research and write about the Polish history that I've always cared for and that my own family has taught me through their lived experiences. After graduating, I pursued my dream that Ms. Patterson had encouraged and moved to London as a student at the London School of Economics and Political Science. I'm grateful to Miss Patterson and all the educators who helped me along the way.
Jeff Meaney
Dr. Richard Sale, pictured here with his signature pipe and tweed sport coat, is a poet and English Professor. He had a huge impact on me when I was a freshman music school student in the late 1970's, not just in our meanderings through Joyce and Faulkner, but through his advice on how a "Yankee" might best survive in the unfamiliar environs of Denton, Texas. Somehow, although his class had more than 30 students, I always felt he was tailoring the lesson just to me. He became a great mentor, and I still carry his lessons today.
Katie Grissino
I loved my sixth-grade teacher, Ned Paulson. On Fridays, he would bring in his guitar and we'd spend the last thirty minutes of school singing songs. A favorite of his was "Riding on the MTA." The lyrics are still in my head so many years later, and have different meaning since I live in the Boston area now. I sing the song to my girls sometimes and think of Mr. Paulson… Thinking back now, I'm sure Friday afternoons were a highlight of his week, too.
Isabel Connelly
Mr. Kaissy was a phenomenal math teacher. He could take the most complicated equation, to my 10-year-old self, and make it simple. He magically made me feel like I could understand anything. And, when I couldn't, his patience was endless. He always encouraged me to try new ways of solving a problem, and, most of all, to have patience and perseverance. I'm grateful for his continued efforts to help me succeed, from middle school to SAT exams, and not letting me give up when a problem seemed unsolvable.
Bailey Yu
I started taking violin lessons with Clara Takarabe when I was seven years old, and she became a close mentor and big role model in my life. Although I stopped taking lessons with her after graduating high school, she has remained one of the most important educators in my life. Clara is always just a phone call away, always willing to offer wisdom and support.
Marty Mazzone
No one who knows me today will believe this, but I was very shy when I was a little girl. (No, really.) My fourth-grade teacher, Miss Wallace, was having none of it. Crying was not going to get me out of making my book report in front of the whole class. She encouraged me to speak up, taught me that I had a voice that deserved to be heard, and ultimately brought out the best in me. Who knows why she took such extra time and care with me, but I will be forever grateful to her for it.